Get the Perfect Vinyl Car Wraps Near Me with Dip My Ryde
Looking to find vinyl car wraps near me for your car? Dip My Ryde can help! We are a vinyl car wrap company that offers high-quality wraps for a fraction of the cost of a paint job. All types of vehicles can be covered with our vinyl wraps, including cars, trucks, vans, and boats! You can get every type of wrap from us without breaking the bank when you visit us.
We also offer various colours and styles so that you can find the perfect vinyl wrap for your vehicle. Our team of experts will help you choose the right vinyl wrap and install it correctly to get the perfect look. This way, you can be free from worries of choosing the vinyl wrap according to your vehicle.  So if you are looking for vinyl car wraps near me, look no further than Dip My Ryde.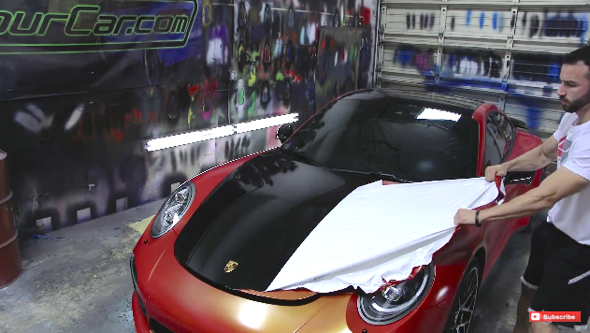 What Is A Vinyl Car Wrap, And How Does It Work?
A car wrap is a graphic or decal. You can apply this wrap directly on the car paint without any intermediary. The core purpose of vinyl wrap is to cover the original car paint and change the car's appearance as you want. You can use the vinyl of your choice and make your car look like you want. The best thing about car wraps is that completing this task takes a little time. Car wraps do not require you to change them often. Once you apply a vinyl wrap, it will almost last for six to seven years without any damage. It is easy to remove the car wrap from your vehicle if you wish to get it back to its original state. 
Our team will provide you with step-by-step guidance to keep you on the safe side while applying or removing the car wrap. Moreover, the quality of our types of vinyl by us is great. You can choose from a variety of vinyl colors and textures to get the perfect vinyl car wrap that fits your style. Whether you are looking for vinyl wraps in red, vinyl wraps in black, or vinyl wraps in any other color, we have the right product for you.
Find the Best Car Vinyl Wrap Near Me With Dip My Ryde
A vinyl wrap is an excellent option to give your car a new look. Not only is it a quick and easy way to change up the appearance of your vehicle, but it is also more affordable than a custom paint job. If you are in the market for a car vinyl wrap near me, DipMyRyde is the place to go. Our team comprises experienced professionals who have been in the industry for years. They know all the ins and outs of vinyl wrap installation and are dedicated to providing top-notch customer service. If you are not much into car vinyl wraps, you may be stuck to selecting one for your car. But our team can make you feel easy by assisting you with this matter. We have a wide selection of colours and finishes, so you can find something that perfectly matches your style. If you need help determining which vinyl wrap suits you, our team is more than happy to offer advice and recommendations.
Once you have chosen your car vinyl wrap near me, our professional team will work on the installation. We use only the best equipment and techniques to ensure that your vinyl wrap is applied smoothly and looks flawless. We take our time to ensure that every piece is perfectly aligned and that there are no wrinkles or bubbles in the wrap. If your vinyl wrap starts to peel or fade, our team can fix it for you. We will have your car looking like new again in no time. You will find our team of professionals a great choice because of their dedication and skills in the car customization field.
At DipMyRyde, we specialize in custom vinyl wraps for vehicles. Our team of skilled professionals can transform your car, truck, or SUV into a one-of-a-kind ride that reflects your style and taste.
Transform Your Vehicle with a Custom Vinyl Wrap 
Traditional paints are not capable of competing with the accuracy of the vinyl wraps we have. They are more cost-effective, easier to maintain, and quickly changed or removed without damaging the vehicle's original paint. Plus, with a wide range of colours, patterns, and finishes, the possibilities for customizing your ride are endless. Our team has years of experience working with vinyl and knows how to properly install a wrap to ensure it looks its best and lasts for years. We take pride in our attention to detail and strive to exceed our customers' expectations with every project. At DipMyRyde, your vehicle is an extension of yourself and should reflect your personality and style. Our team of experts can help bring your vision to life with a custom vinyl wrap tailored to your specific needs and preferences. 
We can personalize your cars with the help of various services we have at our place. From window tinting to custom graphics and decals, we have everything you need to make your vehicle stand out on the road. Be sure to give your vehicle the makeover it deserves. Contact DipMyRyde today to learn more and schedule your consultation.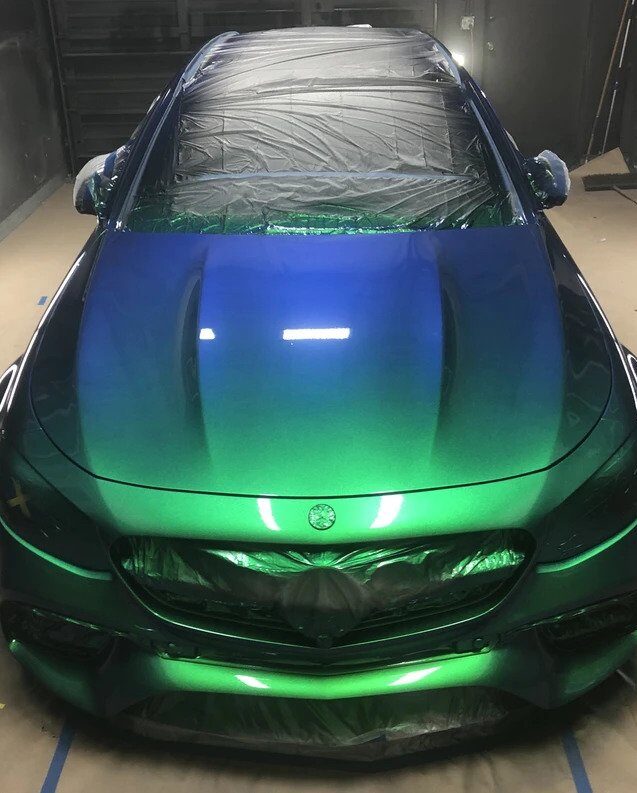 Benefits of Getting a Vinyl Car Wrap
Are you wondering why you should have vinyl car wrap? Your car can be benefited in a number of ways after you apply the vinyl wrap. 
Consider this wrap a barrier against harmful chemicals, harsh car washings, birds limes and many more. In this manner, you can avoid any unsightly scratches on your car.

Applying car wrap ensures that you can design your car's appearance as you love just by spending a few dollars(our prices are low even for high-quality products). You can use flip colours you like to transform the look of your vehicle. 

It often happens with cars that rust affects them so often when the moisture and air directly touch the car. Our car wraps can protect your favourite car from rust. When you apply wraps to your cars, sunset can not come into direct contact with your car, ensuring that it will not catch rust. 

The best is that our vinyl car wraps are wallet-friendly and do not require spending plenty of dollars. Look no further than Dip My Ryde whenever you look for

vinyl car wraps near me

. 

You can wash the vinyl wraps without worry, as the wraps we provide are made with great-quality materials. The colours will not fade away when you wash the vinyl wraps. These wraps are like ceramic coating around your car that keeps dust away from your car. 
You can remove or replace the vinyl wrap anytime from your car without any trouble. Taking your car for factory paint will take a lot of time and, of course, money too. However, our vinyl car wraps are easily replaceable. Your time and money are saved when you choose the vinyl car wraps near me.
Tips To Choose the Suitable Vinyl Car Wrap
You may need someone with in-depth knowledge about car wraps when you want to find a suitable car wrap. We at Dip My Ryde proposed a list of tips to help you find the best vinyl car wraps near me. 
Consider your budget. Vinyl wraps can vary greatly in price depending on the size and type of vinyl you choose. Before looking at vinyl wraps, it's important to have a clear idea of how much you are willing to spend on your car wrap.

Think about the look and style that you want for your vehicle. Many different vinyl wrap styles are available, from simple solid colours to intricate vinyl patterns and textures. Consider what look you want for your vehicle and choose a vinyl wrap that matches your tastes and preferences.

Consider the type of vinyl you need for your wrap. Vinyl wraps can be made from different materials, including standard vinyl, textured material, brushed metal vinyl, carbon fibre vinyl, and more. When choosing a vinyl wrap, consider the durability and quality of the vinyl material you use.

Do your research to find the right vinyl wrapper for your vehicle. Once you have narrowed down your options based on budget, style, and vinyl type, it is important to research and find a vinyl wrap provider with a proven track record of quality vinyl wraps. Look for reviews from past customers and ask your vinyl wrap provider questions about their process and materials to ensure you get the best vinyl wrap possible for your vehicle.


 
If you are looking for some vinyl car wraps near me that you can apply without the help of any professional, you can trust the perfect vinyl wrap us. Dip My Ryde is where you can get everything to transform your car's appearance as you love. You can choose from various vinyl car wraps and get the perfect one for your vehicle. Whether you want a matte, satin, gloss or texture finish, we have them all at Dip My Ryde.